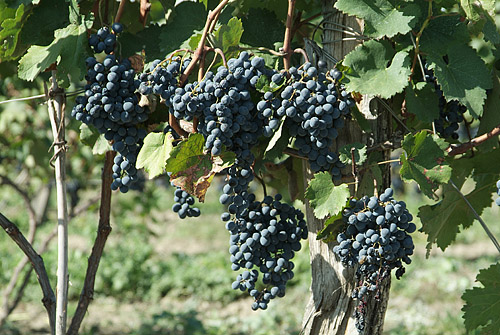 Tour Code -
WTE 005
Harvest in Kakheti
Day 1 : Day tour in Kakheti
Tbilis-Alaverdi-Tbilis
The harvest of grapes is an exciting time for visiting Kakheti. Vines are heavy with fruits, and the vine leaves  begin to turn into scarlet, orange and gold.
Easy day trip, upon the request can organize in any date from 15 of September to 15 October.
9:00 - 9:30 - Our staff will meet you at your hotel;
Visit to the vineyard in Kakheti;
Harvesting;
Free time;
19:00 - Return Tbilisi.
Price includes :
transportation, guide service, water, Wine tasting from the "Wine trails" collection,
Not includes:
 Services, undefined in the tour.
Transport  service:
The type of transport is determined depending on the group size (by car, minibus or bus).
Total distance - 250 km
Transportation time – 4 hours
Additional information:
Attention:
We suggest bring with: sport shoes, depend to weather forecast warm jacket, Raincoat, suntan lotion & hat.
---
What You Can Expect
You will receive a basket, scissors and instructions from real farmers, how to choose grapes.

Stomping grapes with your feet is something like a ritual moment.
Then you can enjoy a traditional Georgian lunch and wine, made with local products.
Pressing grapes with foot;
Chacha (Grappa) distillation;
Creation of Georgian traditional sweets (Churchkhela, pelamushi etc);