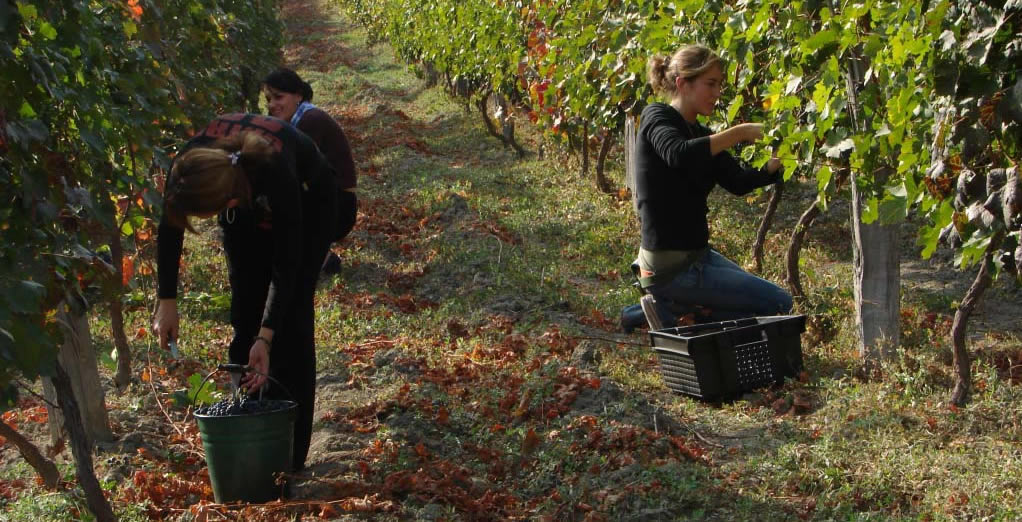 Tour Code -
WT 001
Wine Tour
Day 1 : Arrival in Tbilisi;
Transfer to the hotel.
Day 2 : Classical City tour;
Old Tbilisi sightseeing. Visit State Historycal Museum. During the tour wine tasting and lunch, then Free time. Overnight in Tbilisi.
Day 3 : Tbilisi - Sighnaghi – Kvareli;
At the morning drive to Kakheti region, main wine growing region. After Sighnaghi sightseeing Wine tasting and lunch. In the evening dinner with traditional Georgian dishes and wine in Kvareli hotel.
Day 4 : Kvareli - Gremi fortress - Alaverdi - Ikalto -Telavi;
On the way visit one of the wine factories, wine tasting and lunch. Dinner at the national restaurant. Overnight in Telavi.
Day 5 : Telavi –Tsinandali - Gareji, a rock-hewn Monastery –Tbilisi;
Drive to Tsinandali - at will, taste the traditional Georgian wines made in this historical(XIXc) cellar. Then,before we go to Gareji, we will visit the village of Tokhliauri, in the private cellar, where you will be provided with Georgian dishes and wine. Overnight in Tbilisi.
Day 6 : Tbilisi- Mtskheta - Kutaisi;
Visit Jvari monastery. Then, after visiting Mtskheta, travel to western part of the country - in Imereti region. Visit Ubisa Monastery. Lunch and Georgian wine at the restaurant near the Ubisa. Dinner and overnight in Kutaisi.
Day 7 : Kutaisi - Racha – Kutaisi;
Early morning, we will go to one of the most beautiful places in western mountainous Georgia - Racha, which is surrounded by the Caucasus mountains and located in the upper Rioni river valley. We will visit: Shaori – the largest lake in this region, the center of the region Ambrolauri, the oldest Beautiful, historical and religious monuments -Nikortsminda (11th) and Barakoni (18th), the village Khvanchkara, which are famous for the unique grape varieties - "Aleksandrouli" and "Usakhelauri" , from which is made the famous Georgian wine "Khvanchkara." Taste traditional, for Racha, dishes and wines. Dinner and overnight in Kutaisi
Day 8 : Kutaisi sightseeing – Gelati monastery - Sataplia Cave- Tbilisi;
After excursions to Kutaisi and Sataplia Cave, lunch and wine testing in Kutaisi surroundings. Departure to Tbilisi. Dinner and overnight in Tbilisi.
Day 9 : Free day in Tbilisi. In the evening, a farewell dinner;
Free day
Day 10 : Departure.
Transfer in Airport.
Wine tour best way to known about oldest wine region in the world - Georgia. Transcaucasia were home to grapevine cultivation and neolithic wine production  for at least 8000 years. The traditions of wine are considered entwined with and inseparable from the national identity. Approximately 500 species from 4 thousand of the world's famous grape varieties, have Georgian roots. In 2013, according to the decision of UNESCO, the Georgian way of aging wine in Kvevri (clay jugs) was included in the list of  Intangible cultural heritage of mankind. Be part of an exciting wine tour, in Georgia.
Easy trip, upon the request we can organize in any date from April to November. 

We are ready, to plan the tour with your requirements. So, please, contact us  for detailed information about travel and the exclusive price of the tour.
Price includes :
Transportation and professional guide service, entrance fees, one bottle of water per day per person, meals and wine tasting from the "Wine trails" collection, according to the tour program.
Hotels:
5  nights  in Tbilisii (3*),
1 night in Kvareli(3*),
2  nights in Kutaisi (3*),
1 night in Telavi(3*).
Not includes:
 Services, undefined in the tour, also wine testing in Tsinandali cellar and in Alaverdi Monastery winery.
Transport  service:

-The type of transport is determined depending on the group size (by car, minibus or bus).
Additional information:
- For additional amount you can rent a higher class hotel  or single room in the hotel;
- Short  trousers are forbidden in the church, as well ladies require  skirts and scarves.
Attention:
We suggest bring with: sport shoes, depend to weather forecast warm jacket, Raincoat, suntan lotion & hat.
Georgian wines tasting courses;