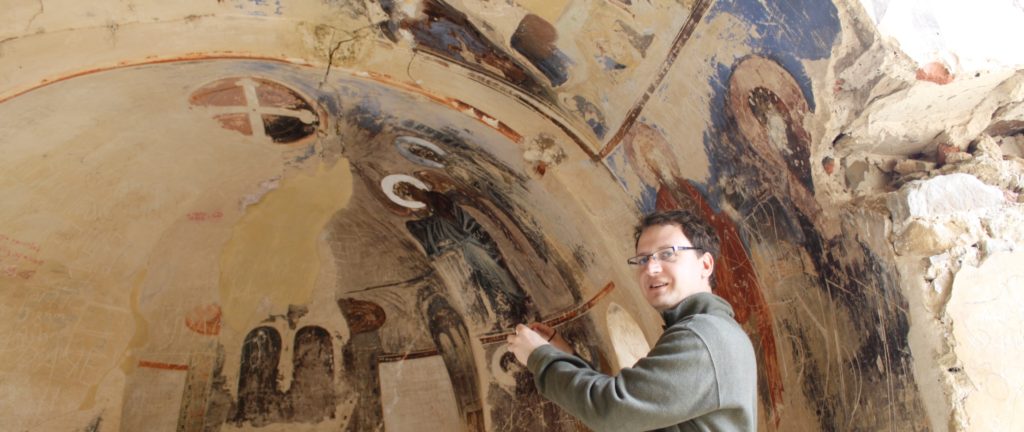 Tour Code -
WTE 001
Davit Gareja
One-day tour to David Gareja monastery complex is a short but eventful journey to one of the ancient and important religious sites of Georgia. The area is also home to protected animal species and evidence of some of the oldest human habitations in the region.
Easy day trip, upon the request can organize in any date during the all seasons.
9:00 - 9:30 - Our staff will meet you at your hotel.
Lavra Monastery sightseeing;
Round walking tour to explore Udabno;
Free time;
19:00 Return to Tbilisi
Price includes :
transportation, guide service, water, Wine tasting from the "Wine trails" collection.
Not includes:
 Services, undefined in the tour.
Transport  service:
The type of transport is determined depending on the group size (by car, minibus or bus).
Total distance - 250 km
Transportation time – 4,5 hours
Additional information:
- Ladies require skirts and scarves in the Georgian orthodox churches,
- Short trousers are forbidden in the church.
Attention:
We suggest bring with: sport shoes, depend to weather forecast warm jacket, Raincoat, suntan lotion & hat.
---
What You Can Expect
In the
Gareja semi-desrt
are 17 different Monasteries, hundreds of cells, churches, chapels, and living quarters hollowed out of the rock face.
Lavra,
The first rock-hewn monastery complexes, were founded in the 6th c and remained an important center of religious and cultural activity for many centuries. The monastery is an inhabited complex of caves with a courtyard, church and other buildings.
Udabno
Another monastery complex , comprises a series of caves along a steep escarpment looking down to grassy plains of Azerbaijan. Udabno monastery famous for its wall-paintings dated in the 9 th to 13th centuries. The high artistic skill made them an indispensable part of world treasure. Among them is the monastery's refectory, where the monks had to kneel to eat at low stone tables. It's decorated with beautiful light-toned frescoes, the principal one being an 11th-century Last Supper, the Annunciation Church, with very striking frescoes showing Christ and his disciples (you need some agility to get inside it); In the Main church is th fresco of  St. Davit  and his disciple Lukiane surrounded by deer, depicting the story that deer gave them milk when they were wandering hungry in this remote wilderness. Below them are Kakhetian princes. Nowadays the complex of temples stretches for several kilometers along the border with Azerbaijan, thats way you may be met border guards patrolling here; they are not normally any hindrance to visiting the caves. As well during the walking tour you can enjoy the view of semi-desert.
Udabno Monastery, 9th to 13th centuries frescoes
Taste two types of wine and snacks