About Us
Дорогие друзья В мире много замечательных стран, где можно найти много интересных достопримечательностей. Но, если вы ищете место для прекрасной красоты с увлекательной историей и любезными, приветливыми людьми, вам нужно найти свой путь в Грузию. В страну с полными контрастами, где восток встречается с западом.
ПОЧЕМУ ПУТЕШЕСТВИЕ В ГРУЗИИ?
Потому что Грузия - это страна с богатой историей, древними традициями и оригинальной культурой. Люди очень добры, сердечны и радуют гостей. Не в последнюю очередь, грузинская еда является самой вкусной; те, кто любит вино, также найдут качество. Грузинский народ рассматривает Грузию как родину вина. Имя самого вина принадлежит грузинскому происхождению «GVINO». Шелками из Индии, серебром из Китая, специями из Цейлона, деликатными ювелирами и драгоценными камнями из Персии, проходившими через эту страну. В том же сезоне года вы можете купаться на солнце на морском пляже, кататься на лыжах, гулять и лазать по Кавказским горам, посещать ранние христианские церкви, винодельческие районы посетить зону вечных ледников или засушливых степей ... Вы можете читать и слышать больше, вы сами должны открыть для себя Грузию - с ее древней историей, культурой, уникальными традициями, древними городами, крепостями, замками, монастырями, самыми красивыми полифоническими песнями, эпической литературой, динамизмом танцев и, конечно же, с людьми которые славятся своим гостеприимством, превосходными винами и восхитительной кухней.
ПОЧЕМУ ПУТЕШЕСТВИЕ С НАМИ?
Профессиональный опыт и дружелюбный подход дали нам возможность объединить профессионала в туристическом агентстве «Винные трассы». Наши поездки предлагают безопасный способ открыть для себя мир, который неизвестно многим путешественникам. Мы можем принять вас во сне. Все наши туры подготовлены для посетителей, которые вам не терпят приятного отдыха и в удобное для вас время. Самое главное, что у вас будет возможность встретиться с местными жителями и увидеть их уникальные традиции, гостеприимство и динамичные танцы. Вы можете выбирать из множества туров. вино, гурман, лыжи, отдых, пилигрим, туризм, скалолазание, рафтинг, приключения, велосипеды, альпинизм, шелковая дорога и т. д. Маршруты, они могут быть изменены в соответствии с вашим запросом. Мы готовы помочь вам вместе. Гостеприимство, которое вы хотите испытать снова. И, на наш взгляд, мы вместе готовим маршрут вашей мечты, который должен быть более удобным и незабываемым для вас. Комфортабельные типы отелей, гостевых домов, транспортных средств, профессионально подготовленных экскурсоводов, гидов, водителей создают все условия для вашего отдыха и развлечений. Итак, если вы все еще верите в мир мифов, полный удивительных историй, приключений и открытий, путешествие в Грузию именно для вас.
Our team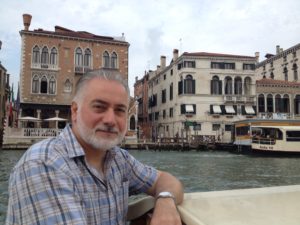 Mikheil Memanishvili
Owner and Director
For me, tourism is a way to get acquainted with another culture, to feel new emotions. There are many beautiful countries in the world, but how to choose where to go? Travel is philosophy. I like to travel and I will be happy to help you feel this philosophy, to come to our beautiful country, to get acquainted with the beautiful traditions, history and culture of our hospitable people. Together with me try the traditional Georgian wine, which I really love, respect and prepare well.
What else can I say - I am an ordinary hospitable person, like all my friends, and I am always glad to welcome you to our country.
From 1993 to the present, how I am doing this interesting job, I met many excellent people, and I think that this will continue, and this hope is given to me by our friendly and professional team.
before the meeting, friends.

Read more...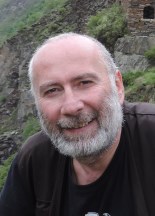 Zaza Makharadze
Tour Manager
I am a person who loves good wine and food, the history and culture of Georgia and is able to share these pleasures in an atmosphere of celebration and festivity.
My hobby is photography, travel, archaeological sites, etc.
I'm also a big fan of jazz music.
Since 1987, I worked as a guide, first in the museum David Gareji, and then around Georgia. Now I work at the State Art Museum in Tbilisi.
Professional experience gave me a chance to show my country for many guests.
Also, I am ready to help you too organize your vacation in Georgia, advice, recommendations, and if you wish to be accompanied you as a guide.
Read more...
Partners