About Us
Dear friends In the world is a lot of wonderful countries, where you can find many interesting sights. But, if you are looking for a place of great beauty with a fascinating history and gracious, welcoming people. You need to find your way to Georgia. To the country with full of contrasts, where EAST meets with WEST.
WHY TRAVEL IN GEORGIA?
Because, Georgia is a dreamland with rich history, ancient traditions and original culture. The people are very kind, warm-hearted and make visitors very welcome. Last not least, Georgian food is most delicious. Those who love wine will also find quality they have not tasted before. The Georgian people consider Georgia as homeland of wine. Wine's name itself is of Georgians origin "GVINO". Silks from India, silver from china, spices from Ceylon, delicate jewelers and precious stones from Persia passed through this country. In the same season of the year you may bask in the sun on a sea beach or ski, walking and climbing in the
Caucasian Mountains
, visiting early Christian Churches, wine-growing areas,
wineries
visit the zone of eternal glaciers or the arid steppes… You can read and hear more, about this amazing country but it is not enough. You should discover Georgia yourself - with it's ancient history, culture, unique traditions, ancient cities, fortresses, monasteries and of course with the people which are famous for their hospitality, with excellent wines and delicious kitchen.
WHY TRAVEL WITH US?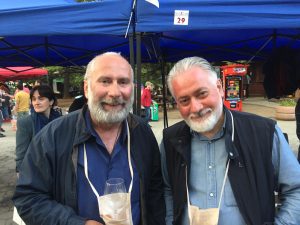 Professional experience and friendly approach gave us the opportunity to unite a professionals in tourism agency "Wine Trails". Our trips offers safe way to discover the world that so many travelers unknown. We can take you to the places that most of peoples see only in their dreams. All our tours are prepared in a design for pleasure to our visitors that our guests. Felt themselves at ease and conveniently during traveling in Georgia. Give you chance to reveal all aspects of country, the great sites, historic monuments, natural beauty and wildlife. Most importantly, that you'll have opportunity to meet the local people and see their unique traditions, hospitality, and dynamic dancing and listen polyphonic songs from first hand. You can choose from diversity of tours. cultural, wine, gourmet, ski, pilgrim, hiking, climbing, rafting, adventure, bicycles, mountaineering, silk road etc Itineraries, they can be changed according to your request. We are ready to help you together organize your holiday with a difference you won't forget, a country you will want to return to. The hospitality you want to experience again. And in our opinion, we together can prepared itinerary of your dreams, which must be more comfortable and more unforgettable for you. The comfortable types of hotels, guesthouses, vehicles. Professionally skilled tour-leaders, guides, drivers, create all condition for your recreation and entertainment. So, if you still believe in the world of myths, full with amazing histories, Adventures and discoveries, the traveling in Georgia is exactly for you.
Our team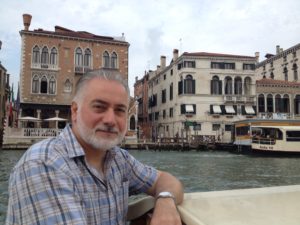 Mikheil Memanishvili
Owner and Director
For me, tourism is a way to get acquainted with another culture, to feel new emotions. There are many beautiful countries in the world, but how to choose where to go? Travel is philosophy. I like to travel and I will be happy to help you feel this philosophy, to come to our beautiful country, to get acquainted with the beautiful traditions, history and culture of our hospitable people. Together with me try the traditional Georgian wine, which I really love, respect and prepare well.
What else can I say - I am an ordinary hospitable person, like all my friends, and I am always glad to welcome you to our country.
From 1993 to the present, how I am doing this interesting job, I met many excellent people, and I think that this will continue, and this hope is given to me by our friendly and professional team.
before the meeting, friends.

Read more...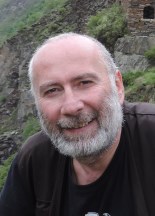 Zaza Makharadze
Tour Manager
I am a person who loves good wine and food, the history and culture of Georgia and is able to share these pleasures in an atmosphere of celebration and festivity.
My hobby is photography, travel, archaeological sites, etc.
I'm also a big fan of jazz music.
Since 1987, I worked as a guide, first in the museum David Gareji, and then around Georgia. Now I work at the State Art Museum in Tbilisi.
Professional experience gave me a chance to show my country for many guests.
Also, I am ready to help you too organize your vacation in Georgia, advice, recommendations, and if you wish to be accompanied you as a guide.
Read more...
Partners